Details
Reading time: 2 - 4 minutes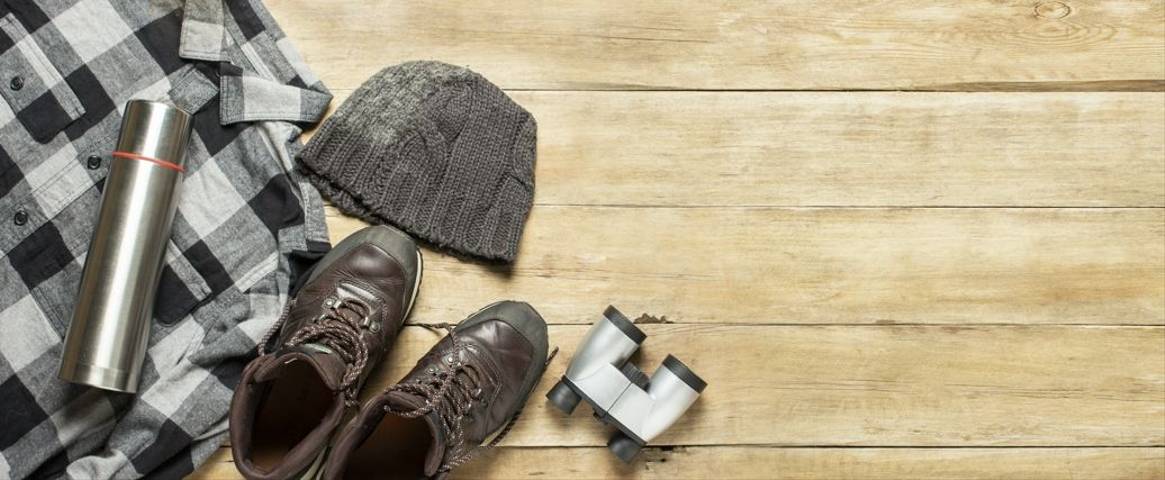 While walking is a joy, there's a bit of preparation required to do it successfully. The climate can be unpredictable anywhere in the world, so it's best to be prepared for weather that's possibly sunny one minute and raining the next. To make it easier, here's a checklist of essential items you should consider packing as well as a few recommendations and optional extras.
Waterproof walking boots that provide ankle support and good grip are always a good idea, especially if you want to avoid sore feet. Consider the terrain and climate on where you'll be walking and always consider comfort (we recommend wearing in brand-new footwear prior to your holiday).
Even the hottest of countries experience rain, so we recommend a waterproof and windproof jacket (preferably insulated) as well as overtrousers. Nothing is worse than getting soggy whilst walking through a downpour, so it's worth investing in high-quality garments, possibly with zips than can be opened for ventilation.
Whether the weather, a hat is always useful. It will protect your face from intense sunlight and keep your head suitably toasty when its cold and raining. You're also likely to need a pair of waterproof gloves to keep your hands warm in most weather conditions.
Also known as a day backpack, this much-needed piece of kit is great for keeping your personal belongings dry when you're out and about. If you're planning on walking for a couple of hours or a whole day, a 10 to 25-litre backpack is ideal. Make sure it is weatherproof and has plenty of zipped pockets for smaller items.
Carrying a reusable water bottle while walking ensures you remain hydrated regardless of the weather. We recommend a durable, insulated, and lightweight bottle with a minimum capacity of 1 litre. It's also important to reduce your plastic usage and minimise environmental pollution.
While it may seem an odd request, carrying a small torch (or having a smart phone with this facility) is essential in case you're out for longer than expected. It takes up very little space and could be a great help if you ever find yourself walking after sunset. 
Regardless of the weather or wherever in the world you are, it's always best to minimise your UV exposure. For a good defence, select a sunscreen with at least an SPF of 15. Similarly, good-quality UV sunglasses are also recommended, especially in places where there is strong sunlight.
We cannot stress the importance of a fully-charged mobile phone and charger, not least for those on self-guided holidays. Whilst an essential device allowing you to contact others (for emergency situations or simply to relay that you may be back later than anticipated), it's also great for tracking your steps and journey distance. It also doubles as a clock, but a simple wrist watch will also suffice.

See our full list of essential, recommended, and optional items of kit below:
Suitable footwear such as waterproof walking boots that provide ankle support and good grip 
Waterproof and windproof jacket, preferably insulated 
Comfortable clothing (jeans & waterproof capes are not suitable) 
Waterproof overtrousers 
Gloves and a warm hat (or sunhat) 
Rucksack 
Water bottle (at least 1 litre capacity) 
A small torch 
Sunscreen 
Mobile phone and portable charger 
Watch 
UV sunglasses
Several base layers (long-sleeve or short-sleeve)  
Cushioned walking socks to avoid blisters  
First aid kit, including plasters and insect repellent  
Sit mat   
Spare pair of socks  
Energy snacks  
Waterproof pouch for valuables  
Rubbish bag (remember to always leave no trace)  
Wallet/purse  
Walking poles, useful for descents  
Flask for hot drinks  
Durable lunch box  
Gaiters  
Blister kit   
Waterproof rucksack liner  
Head torch  
GPS device