Details
Reading time: 3 - 6 minutes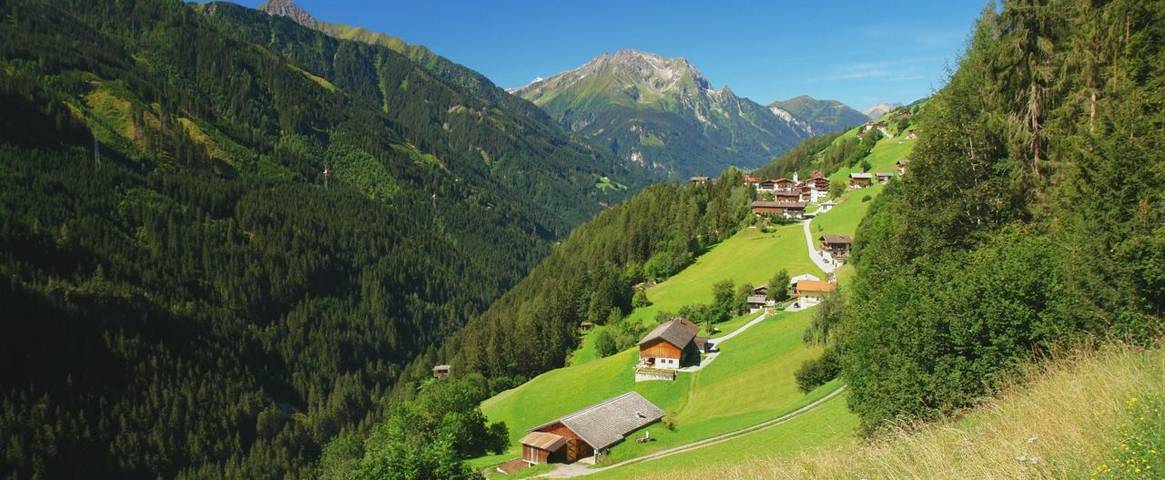 Austria is love at first sight. All snow-covered summits, shimmering lakes, and green pastures, this landlocked nation ups the ante for incredible mountains and long-distance hiking trails that take you into the thick of the Alpine action. Here's some of our favourite places to visit.
Austria is full of showstopping walks, but one of the best by far is the Dachstein Trail. The Dachstein Mountains are home to some of the highest elevations in the Northern Alps. Hikes here reward with a fairytale-like landscape of alpine pastures, cloud-piercing peaks, and glistening glacial lakes. Venture into the Notgasse gorge in search of UNESCO-protected prehistoric petroglyphs, ascend from the shores of Lake Hallstatt to cross a sky- high suspension bridge overlooking the Salzkammergut mountains, and stay in a traditional mountain hut where the welcoming hospitality is almost on par with the views.
Extending from the Austrian provinces of Tirol and Salzburgerland to South Tyrol in Italy, the Zillertal Alps are stocked with eye-popping views of mountains up to 11,500ft high. Surrounded by postcard-worthy panoramas and a plentiful supply of pistes, the resort town of Mayrhofen is a magnet for the winter sports crowd. But there's much more to Zillertal than just ski runs and snow drifts. Over 285 miles of hiking trails provide thrills for every level of walker while a wonderful selection of spas and typical Tyrolean restaurants tick boxes for holiday relaxation. 
The Zillertal Alps are full of scenic walks, hikes, and climbs. But the best by far is the ascent to the Olpererhütte. Perched 2,388 metres above sea level, this mountain hut is adored for its uninterrupted views of the Schlegeis Reservoir and Instagram-famous suspension bridge. There are several trailheads located just 15 miles from Mayrhofen, but our favourite is the steeply rising 6.5-mile route that rewards with incredible scenery and a chance to visit Friesenberghaus – a mountain shelter used by the German Alpine Club.
No trip to Tyrol would be complete without visiting Innsbruck – the regional capital that waltzes effortlessly between Renaissance-style castles, cobbled old quarters, and Baroque palaces all backed by the rocky pinnacles of the Nordkette Mountain range. Highlights include the shop-lined Maria Theresien Street, the gorgeous gardens and museum of Ambras Castle, and the iconic Goldenes Dachl (Golden Roof) - an architectural marvel built over 500 years ago. There's also Swarovski Crystal World, a dazzling attraction created by Austrian artist André Heller to mark the company's 100th anniversary.
Stretching south-west of Innsbruck and covering the area between the upper Valle Isarco valley in South Tyrol and the Oetztal valley in North Tyrol, the Stubai Alps is the biggest glacier skiing area in Austria. There's year-round snow, amazing mountain views, and satisfying ski runs (many of the pistes here exceed 1,000 metres). The big draw here is Neustift – the charming village closest to the Stubai glacier noted for its excellent outdoor activities, large network of walking trails, and lively après ski scene in high season.
One of the Stubai Alp's seven summits, the Höher Burgstall stands at a sky-piercing 2,611 metres above sea level. Not only is it the tallest of the Kalkkögel chain, but the first Alpine peak ever climbed by Sir Edmund Hilary – a whole four years before the famous mountaineer conquered Mount Everest. There are several trails to the summit, but you won't be judged for riding the Schlick 2000 cable car. It'll take you almost all the way to the top and offers 360-degree views of the surrounding mountains and Italy to the south. 
Adored by mountain-lovers and cross-country skiing fans, the Seefeld Plateau also satisfies foodies who fancy sampling Tyrolean specialities in mountain restaurants. Walk through the waterfall-splashed landscapes of the Leutasch Spirit Gorge and venture into the Gaistal Valley – a trail flanked by the Mieming range to the south and the Wetterstein Mountains to the north. And after a day of alpine hiking, fill up on steaming plates of gröstl – golden pan-fried potatoes, onions, and crispy bacon bits, all topped with a fried egg. Be sure to save room for strudel, Austria's famous flaky pastry treat. 
Known as the swallow's nest, Mösern sits on the southern edge of the Seefeld Plateau and lines-up spectacular views over the Upper Inn Valley. Alongside standout skiing opportunities and hiking trails, it's most famous for the10-tonne Mösern Peace Bell. Standing alone atop West Hill on the outskirts of the village, this huge bell was erected in 1997 as a symbol of cross-border cooperation and peace between all Alpine peoples. There's an easy 90-minute trail in the foothills around the bell and you can hear it ring out daily at 5pm.
Already been to Austria? Why not try some of our other equally fabulous mountain destinations.

Switzerland
Invigorating Alpine air, showstopping scenery, and nothing but the sound of tinkling cowbells for company, Switzerland is music to the ears of any serious walker. Not only does this neatly packaged little nation offer a chance to trek around Europe's highest mountain, but also gentle walks through Sound of Music-style hills and picture-perfect landscapes.  
Walking holidays in Poland will please fans of medieval cities, time-frozen timber-framed villages, and year-round outdoor pursuits. And where walks, hikes, and climbs are concerned, the Tatra Mountains are tough to beat.  The crowning glory of the Carpathian Mountain range rises to heights of up to 2,000 metres and over 300 peaks form a formidable – but beautiful – border with neighbouring Slovakia.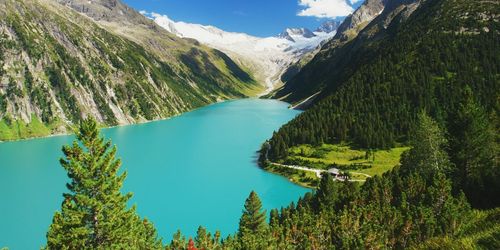 Hike Austria's Zillertal Alps
Accommodation: Various partner hotels
Departuring: June - Sept 2023, 7 nights
Price from: £1,339pp excl. flights
Call 020 3974 8865 or click here to book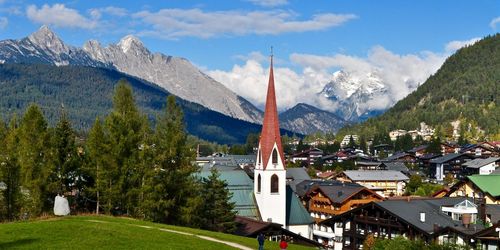 Discover Austria's Seefeld Plateau
Accommodation: Hotel Kristall, one of our trusted partner hotels
Departures: Jun-Aug 2023, 7 nights
Price from: £1,209pp excl. flights

Call 020 3974 8865 or click here to book.