Details
Reading time: 2 - 4 minutes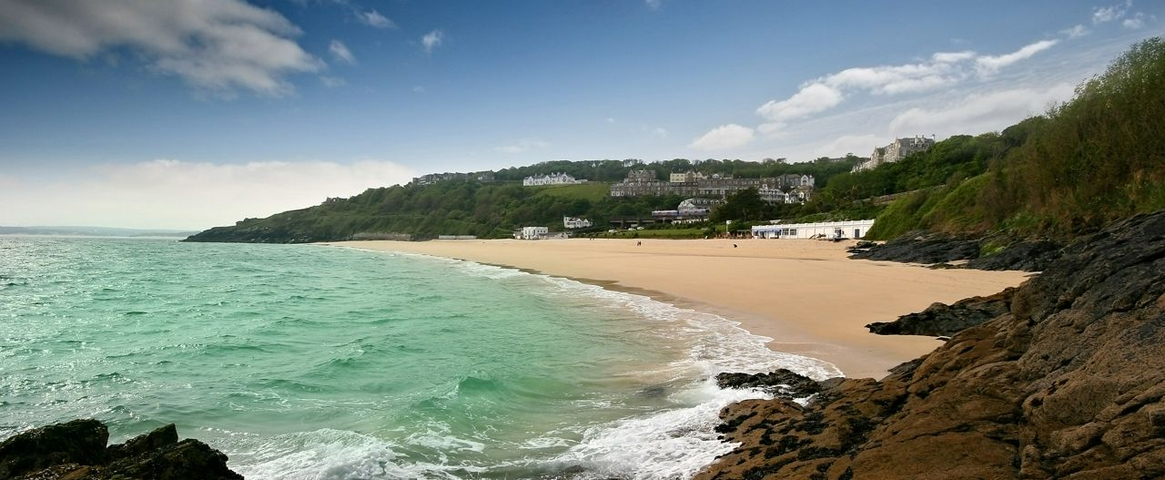 For sun, sea, sand, and serenity, little beats a stunning stretch of coastline. And while no two sandy spaces are created equal, there's a beach for just about everyone here in the UK. Now that those long-awaited summer months have finally arrived, we've rounded up some of the most gorgeous spots on our shores for soaking up sunshine.
Less than a ten-minute walk from the centre of St Ives, this half-mile sweep of soft white sand and sapphire-blue water is fit to rival anything you'll find in the Mediterranean. A consistent Blue Flag winner, it has all the facilities you'd expect, plus award-winning seafood at the popular Porthminster Café. The water is fairly shallow with few currents, so the calm conditions are perfect for both swimming and paddleboarding. 
More than half the Isle of Wight has been bestowed Area of Outstanding Beauty status. And with 65 miles of coastline to explore, it's got some stunning beaches. While the summer crowds flock to the fossil-rich sands of Compton Bay or the arcade-lined shores of Shanklin, those seeking something more sedate need look no further than Freshwater Bay. Tucked away on the west coast, the beach here is a mix of shale and sand but it's easily accessible and has rockpools and smuggler's caves to explore at low tide. 
Whitby boasts beautiful beaches either side of the River Esk. But by far the most popular is West Cliff – a wide expanse of golden sand that rolls out for two miles from the West Pier to Sandsend. This seaside stalwart comes complete with donkey rides, colourful chalets, and some seriously good fish and chips. Climb the stairs to the top of the cliffs and you'll be rewarded with panoramic views over the Yorkshire coast and across to Whitby Abbey from the famous whalebone arch monument. 
The best thing about this beach is the wildlife. Backed by a series of low cliffs, it's a stretch of shingle and sand that runs to the south of St Bees Head – an RSPB Reserve frequented by thousands of seabirds including guillemots, kittiwakes, fulmars and razorbills. Not only is St Bees an excellent place to go for day of quiet contemplation, but it also marks the start of Wainwright's Coast-to-Coast route, which stretches from here to Robin Hood's Bay, in North Yorkshire. 
One for the history buffs and fans of TV's The Last Kingdom, this arch of golden sand is dominated by the mighty Bamburgh Castle. When you're not busy building sandcastles, you can explore the ramparts, courtyards, and towers of a real 3000-year-old coastal fortress and winner of North East England's Large Visitor Attraction of the Year, 2023. Back on the beach, the dunes of Sandy Hills have been declared a Site of Special Scientific Interest, while out to sea lie the Farne Islands – a group of 15 to 20 isles home to one of Britain's biggest grey seal colonies.
You can visit all of the beautiful beaches featured in this blog on our fabulous range of UK walking holidays. Check out our full range of UK holidays here.