Details
Reading time: 2 - 4 minutes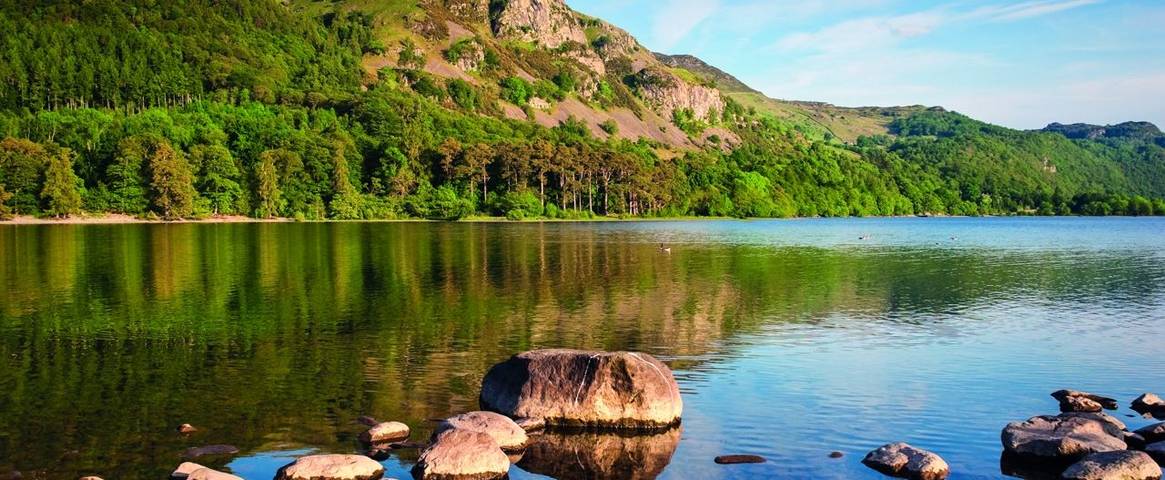 Adored by the likes of Beatrix Potter, Alfred Wainwright, Arthur Ransome, and William Wordsworth, the UK's most-visited national park rewards with incredible fells, tumbling waterfalls, impressive peaks, shimmering bodies of water, and hundreds of miles of footpaths for every type of walker. Narrowing down the list was hard, but here's just a few of our favourite spots for walkers of all abilities.
Originally three natural tarns (or lakes), this man-made Lake District classic was the vision of James Grant Marshall, former owner of the Monk Coniston estate. What started as a project for a new body of water to feed his sawmill became a gorgeous landscape that's now maintained by the National Trust. A well-trodden path is ideal for strolling around its shores and soaking up majestic views. The Tarn Hows circular walk is approximately 1.8 miles and takes roughly 90 minutes to complete.
The granddaddy of the Furness Fells, the Old Man of Coniston overlooks Coniston Water. Reaching a height of 803 metres, its moniker can be traced to the ancient Celtic 'alt maen', meaning high stone. Known simply as the Old Man, this is the perfect spot for those keen to climb high and be well rewarded for their efforts. As well as enjoying views over England's western coast on a clear day, you'll also end up passing through old slate mines – some dating back over 1,000 years.
In spite of its proximity to the much-visited town of Keswick, this is hailed as one of the most peaceful and picturesque spots in the Lake District National Park. It's also rather proud of its literary links, both as the backdrop to Beatrix Potter's The Tale of Mrs Tiggywinkle and the inspiration of William Wordsworth's poem, To May. Ideal for those who are walking and touring, you can expect plenty of countryside scenery as well as a small whitewashed church dating back to the 16th century. 
Offering well-trodden routes and trails for casual walkers and experienced hikers, the tallest mountain in England measures 978 metres high. And while it provides a majestic backdrop for those taking leisurely strolls around the valleys of Wasdale, it offers better bragging rights for those who undertake the climb. Reaching the summit takes about three to four hours, but this depends on the route and how quickly you walk. From the top, a clear day provides far-reaching views into both Scotland and Wales. 
The second-largest lake in England at seven and a half miles long and the third deepest at 250 feet, this magical body of water threads its way from the south at Glenridding to Pooley Bridge. Of all the major lakes in the national park, this really is a joy. Venture along the 20-mile Ullswater Way route around the lake or select a smaller section and combine this with an Ullswater Steamer cruise – part of a large heritage boat fleet that has been operating here for over 160 years. 
At three miles long, one mile wide, and 72 feet deep, Keswick's local lake is just a ten-minute walk from the centre of town. To its west you'll find the fells of Cat Bells, to the east is Friar's Crag viewpoint, and at the southern foot is the entrance to the Borrowdale valley. You can walk the eight miles around the lake or take the 50-minute cruise on the Keswick Launch (there's seven jetties so you can hop on and off to combine a walk and boat ride).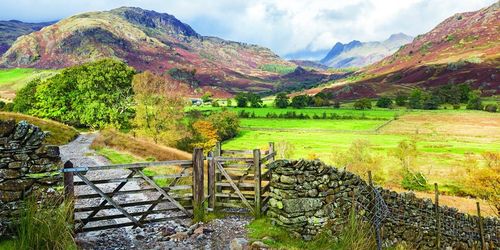 4-night Southern Lake District Self-guided Walking
Accommodation: Monk Coniston, Coniston
Departures: May-Nov 2023, 4 nights
Price from: £429pp
Call 020 3974 8865 or click here to book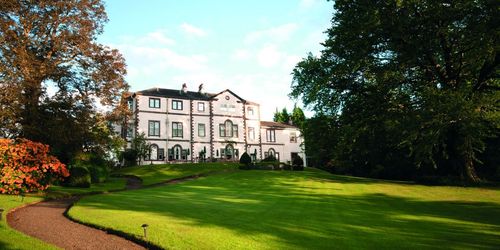 3-night Northern Lake District Guided Walking
Accommodation: Derwent Bank, Keswick
Departures: Apr-Nov 2023, 3 nights
Price from: £419pp
Call 020 3974 8865 or click here to book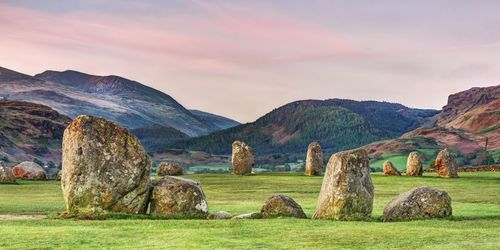 4-night Northern Lake District Gentle Guided Walking
Accomodationl: Derwent Bank, Keswick
Departures: May-Oct 2023, 4 nights
Price from: £625pp
Call 020 3974 8865 or click here to book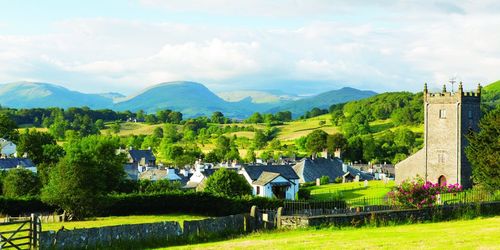 7-night Southern Lake District Walking with Sightseeing
Accomodation: Monk Coniston, Coniston
Departures: May-Sept 2023, 7 nights
Price from: £1,125pp
Call 020 3974 8865 or click here to book