Details
Reading time: 3 - 5 minutes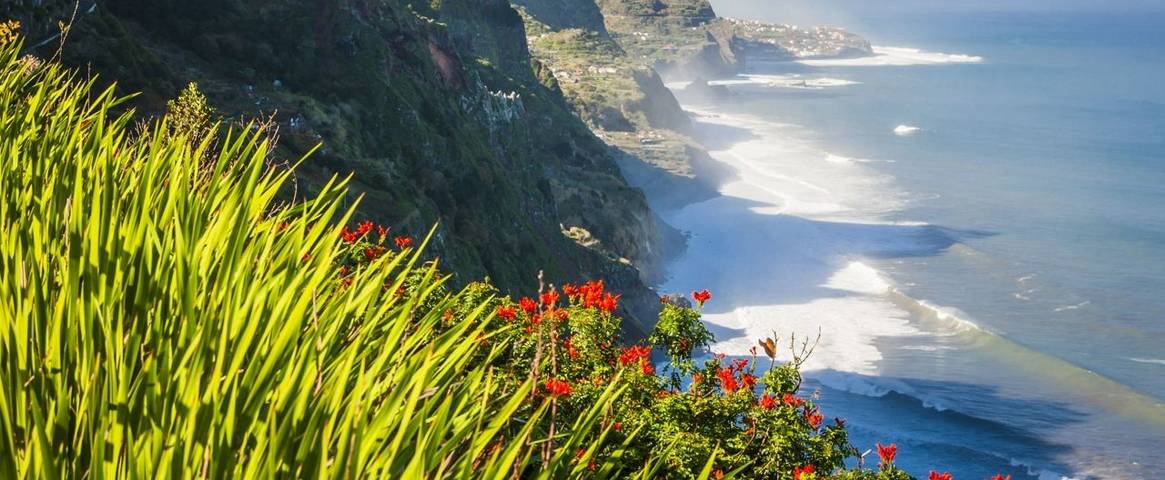 Despite being just 35 miles long and 13 miles wide, Madeira has plenty to please. Think gorgeous landscapes, interesting cultural sites, delicious food and wine, plus year-round sunshine (temperatures rarely drop much below 20C). Here's what makes the so-called Pearl of the Atlantic so special. 
Admiring a vast array of landscapes
Rainforest-covered mountains, endemic plants, rare birds, pastures filled with wildflowers, sandy beaches, dramatic rock formations, and glittering waterfalls add to Madeira's appeal – especially for walkers, outdoors enthusiasts, and budding landscape photographers. Highlights include walking a chunk of the magnificent Levada do Norte and spending time at Ponta de São Lourenço – the island's easternmost point that's all grasslands and sandstone cliffs.
For walkers and nature lovers, following the network of water channels known as levadas is a must-do Madeira experience. Taken from the Portuguese word, levar (meaning to carry), this man-made irrigation system was built to distribute water from the high mountains of the north to the drier south coast and across the entire island. There's more than 200 levada trails in total with approximately 1,864 miles of channels, including 25 miles of tunnels.
Located at Madeira's eastern end, the little fishing village of Canical was once the core of a successful whaling industry. Nowadays, it attracts with a lovely black-sand beach, plenty of places selling fish delicacies, and a museum dedicated to the history of whale hunting and ongoing scientific research. If you're here in September, don't miss Festa da Senhora da Piedade – an annual celebration when fishermen express their gratitude to the Virgin Mary for protecting them at sea.
Riding the Funchal Cable Car
Built to replace the old Monte Railway which ran from 1886 to 1943, Madeira's most famous cable car opened to the public in 2000. Over two decades later, it's hailed as one of the best ways to travel around the island; not least for the fabulous scenery. Covering approximately two miles, the ride takes 15 to 20 minutes and rewards with a series of wonderful views. You'll spot plenty of places of interest along the way, but gliding over the Monte Palace Tropical Garden is an undeniable highlight.
Admiring vibrant street art
As Madeira's charming capital, Funchal gets all the love for being easy to navigate on foot. Head to the Mercado dos Lavradores (Farmer's Market) for fresh and local produce, take a stroll along the waterfront, stop by the Sé Cathedral of Funchal, and explore the Old Town (known locally as Zona Velha). You'll also find intriguing and colourful street art along Rua de Santa Maria – the work of the innovative Funchal Painted Doors Project launched in 2010 by photographer José Maria Zyberchem.
Experiencing Europe's highest glass skywalk
At 580 metres above sea level, the skywalk on the cliffs of Cabo Girão assures incredible views of the Madeira coastline, Funchal, and the town of Câmara de Lobos from its suspended glass platform. Opened in October 2012, the attraction is usually free but there may be a small entrance charge during high season. Those with a head for heights should expect to spend approximately 30 minutes here (try to avoid peak visiting times and arrive just before sunset).
Trying traditional Madeira dishes
Foodies can take advantage of a wealth of dishes, many made with fresh produce grown in the island's volcanic and nutrient-rich soils. The list is long, but some dishes worth savouring include warm bolo do caco with garlic butter and parsley (flat bread made from wheat flour), grilled limpets drizzled with lemon juice, meat stews made with pork and beef, and fish (octopus, tuna, or black scabbard). Equally tempting for non-veggies is an espetada – a skewer of cubed beef rubbed with salt and garlic. Sweet treats include queijadas (small cakes made with creamy cheese, eggs, and sugar) and bolo de mel (honey cake).
Appreciate the island's wine heritage
The fortified wine that made the island famous, Madeira became popular the world over when Portuguese navigators during the Age of Exploration took it to every corner of the globe. It often leans towards nutty and earthy flavours due to grape variants and centuries-old processes such as blending, oxidization, and heating. While wine styles tend to be dry or sweet, most are flavoured with caramel, peach, hazelnut, orange peel, walnut oil, and burnt sugar. Another emblematic drink found served throughout the island is poncho (punch) made with sugar cane rum, honey, and lemon juice.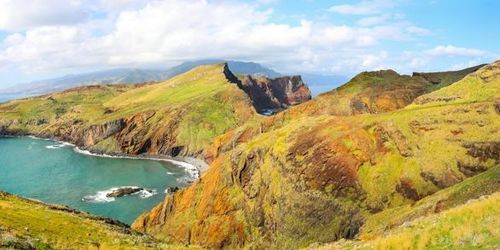 Wild Landscapes of Madeira
Accommodation: Hotel Galosol, Madeira
Departures: Oct-Nov 2023, Jan-Mar 2024
Price from: £1,369pp (excl. flights)
Call 020 3974 8865 or click here to book