Details
Reading time: 3 - 5 minutes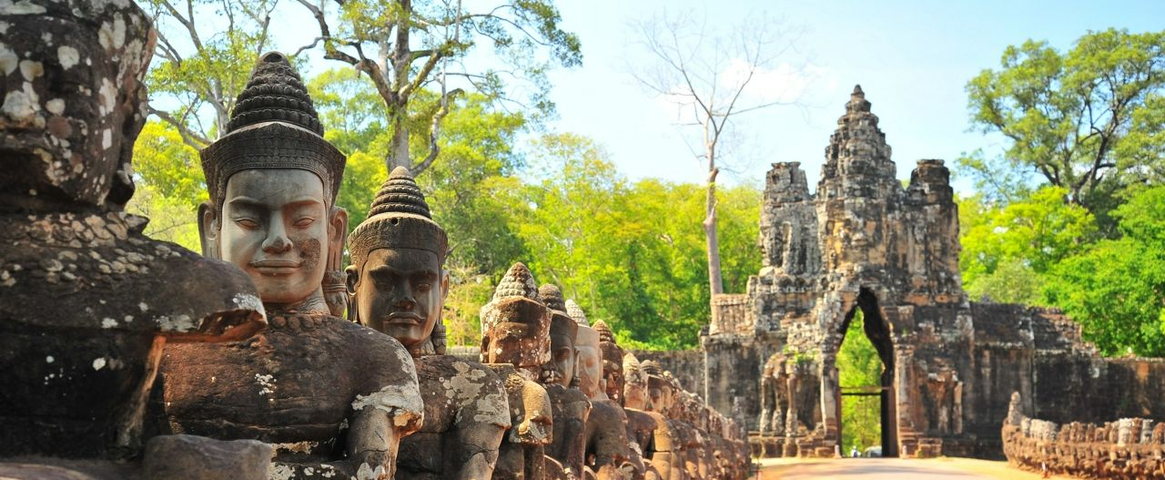 One of the most exciting things about travel is the opportunity to immerse yourself in local culture and try new things. Whether it's staying in a yurt on the vast Central Asian steppe of Kazakhstan and Kyrgyzstan, sampling street food in Thailand, or whipping up Italian delicacies with a professional chef, we believe these unique cultural experiences are what make a holiday memorable. These are just a few of our favourites.
Immersing yourself in local culture
In the heart of Japan's hot spring village of Yudanaka Onsen, staying the night in a traditional inn, known as a ryokan, is an experience not to be missed. Outdoor and indoor spring-fed baths bubble around the accommodation where tatami-matted rooms and kaiseki dinners showcase age-old Japanese traditions. Whilst there, keep your eyes peeled for the famous snow monkeys bathing themselves in the bubbling waters of the hot springs.
Sleep under the stars in Wahiba Sands, northern Oman. This area of vast sand dunes is home to semi-nomadic Bedouin families who live in traditional tent encampments scattered across the desert. Watch the sun set over the desert sands and after a typical dinner prepared by your hosts, you can sit out and admire the stars twinkling above with little to no light pollution to spoil the view.
Kazakhstan and Kyrgyzstan
Staying in handcrafted yurts near Issyk-Kul Lake in Kyrgyzstan is a complete immersion into local culture and customs. – from seeing how they hunt with eagles to sleeping and eating somewhere where everything has been made by hand.
A night in under the stars in Jordan's Wadi Rum desert brings you as close to the wilderness as you can get. Expect low-slung tents, plush rugs, and plenty of hospitality. Dinner will be cooked in a type of underground oven known a Zarb, before gathering round the fire to sip tea and share stories with your Bedouin hosts.
Eating and drinking with the locals
When you're not busy tramping the country's Great Walks, cruising on Milford Sound, or being wowed by geothermal activity at Wai-O-Tapu, New Zealand lines up some epic culinary experiences. Visit a rural village near Lake Tarawera and tuck into a traditional 'Hāngi' meal where food is cooked in an earth oven. It's a great opportunity to learn and absorb everything about Māori culture.
Synonymous with tickle-your-tastebud food, Bangkok's street food market is a cultural deep dive into the country's colourful food scene. See everything prepared and cooked before you, letting your nose take you from one stand to the next. Our Discover Thailand holiday also includes two nights with the hill tribes above Chiang Mai, where you have dinner with the sounds of the jungle in the background.
Good food and good wine go hand in hand in Italy, and the Piedmont region rewards with some of the country's finest wines produced in the Barolo vineyards. You can walk from one honey-coloured hilltop village to the next, discovering their rich wine-growing heritage. Over in Sicily, you can indulge in an olive oil and wine tasting experience, take part in a Sicilian cooking lesson, and embark on a street food tour of the island capital, Palermo.
Uncovering rich history and architecture
History lovers will be in their element in Peru, where you can walk on the trail of the Incas to the cloud-piercing heights of the iconic Machu Picchu, stopping to meet Andean communities like Misminay to watch music and dances that have been passed down from generation to generation.
A trip to Easter Island in Chile rewards with fascinating insights into local history and culture. As you travel around this crater-laden land, you'll encounter moai, which are huge, rock-carved statues of human heads that are believed to have been erected between 1250 and 1500.
Known as the Kingdom of Wonder, the remnants of lost civilizations are remarkably well-preserved in Cambodia. One of the world's greatest ancient treasures, the photogenic temples of Angkor are a sight to behold. This UNESCO-listed site was the last capital of the Great Khmer Empire, the highlight of which is Ta Prohm Temple, which has been left just as it was discovered.
While we run trips all over the world, walking holidays in the UK are our bread and butter. If you prefer to stay a little closer to home, try a break from one of our 16 country houses.