Details
Reading time: 2 - 4 minutes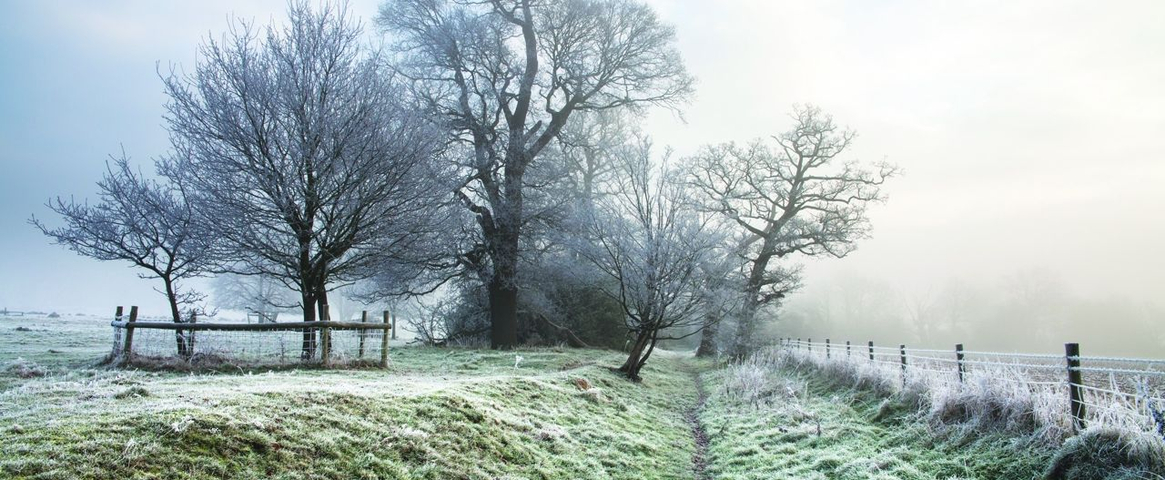 Winter's round the corner and the days are getting shorter. But that doesn't mean packing away your hiking boots. This is the season to stride out on winter walks, feel the crisp ground crackle beneath your feet, and marvel at snowy peaks. Alternatively, escape the cold weather altogether enjoy the promise of warmer temperatures in Portugal or the Canary Islands. 
There's so much to see and do at this time of year, from winter wonderlands to winter sun getaways. Here's a few of our favourite winter walking destinations to get you inspired.
UK winter walking destinations
This much-treasured national park really comes into its own in winter. Windswept moorland becomes all the more atmospheric, while valley-side villages and coastal gems like Whitby and Robin Hood's Bay provide fabulous stopping points on scenic winter walks.  
Our Christmas Markets and Winter Walking holiday also visits the stately home of Castle Howard, which hosts a festive fantasyland complete with incredible themed displays and plenty of yuletide treats.
Lake District National Park
Embrace the Lake District's rugged and unspoilt beauty on a winter walking holiday that takes in the park's impressive peaks and shimmering lakes. At this time of year, everything's more dramatic. Expect thunderous waterfalls of ice-cold water, fells sprinkled with snow, and charming villages twinkling with festive lights.  
Our Tread Lightly holiday makes the most of the daylight hours with walks that set off from the doorstep of our country house.
Peak District National Park
Rolling out across the southern Pennines, the Peak District National Park is a picture of heather-clad moorland, limestone dales, and rocky gritstone edges. At this time of year, it draws walkers in for its complete remoteness, frostbitten fresh air, and wide-spanning views over the valleys.  
If you're in the mood for some festive cheer and winter walks through historic country estates, our 7-night festive guided holiday features plenty of yuletide treats. A visit to Chatsworth House is a must during winter, not least for its festivities, decorations, and illuminations. A visit to its famed Christmas markets is included on our Christmas Markets and Winter Walking in the Peak District holiday, too.
Northumberland's AONB-awarded coastline is a favourite at any time of year, but winter coastal walks reward with standout birdwatching opportunities.  
At Lindisfarne National Nature Reserve, thousands of wildfowl and waders flock to the area, including almost the entire population of svalbard light-bellied brent geese. Meanwhile at Druridge Bay, you're likely to spot hen harriers, divers, grebes, peregrines, and more.  
Our self-guided birdwatching holiday also benefits from the knowledge and experience of an expert who can help you find the top bird-spotting places and identify your finds.
Winter sun walking destinations
The lure of blue skies and warming sunshine is hard to resist during the darker winter days.
Why visit? Year-round sunshine, volcanic landscapes, and jaw-dropping scenery. 
La Palma 
Cherished for its rugged cliffs, black beaches, dramatic volcanic craters, and lava rivers, lesser-known La Palma delights walkers who set foot on the island. There's over 1,000km of trails to enjoy, while the nature-filled Caldera de Taburiente National Park is always a highlight.  
Tenerife 
The largest of the Canary Islands has plenty to please. There's no shortage of extraordinary wildlife, dramatic volcanic landscapes, pine-scented forests, and wide-open spaces here. Most standout is Spain's highest peak, Mount Teide – the smoking hotspot with its summit at 12,198ft above sea level. You can take it all in on our Walk the Trails of Tenerife holiday.
Why visit? Mild climate, stunning Atlantic-facing coastline, and enchanting nature-rich islands. 
Madeira 
Located 600 miles from the mainland, Madeira rewards visitors with its sub-tropical climate, levada walks, soaring sea cliffs, and lush green forests. Year-round sunshine makes it a walker's favourite, too. 
Algarve coastline 
Aside from its sun-kissed beaches, the Western Algarve is ideal for walkers wanting to explore coastal paths that lead to secluded coves and dramatic cliffs.  
Meanwhile the Eastern Algarve is relatively crowd-free with miles of rolling countryside, vineyards, lagoons, white-washed villages, and the salt pans of Ria Formosa Natural Park to admire.