Details
Reading time: 3 - 5 minutes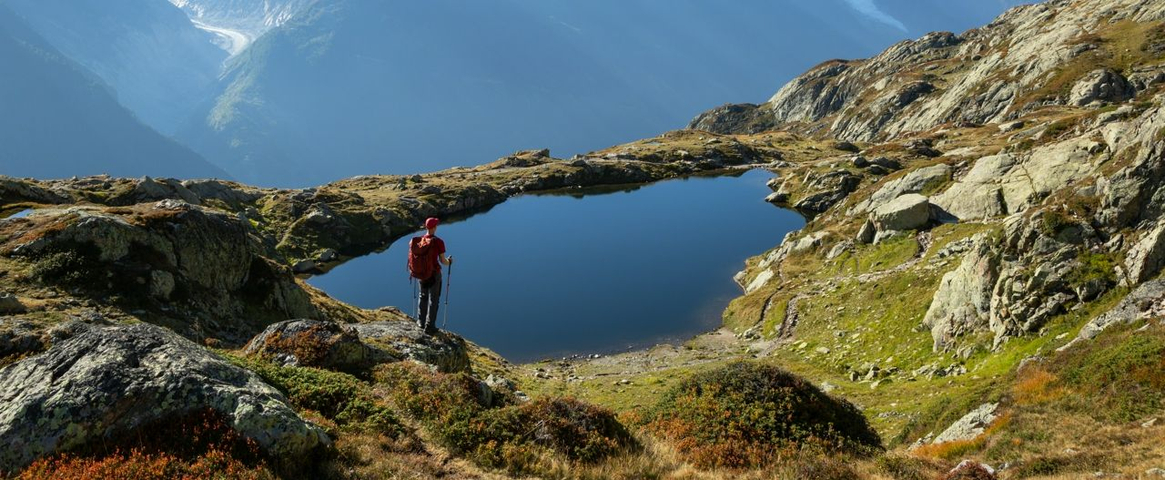 We've long been advocates for solo travel, not least because it means stepping outside your comfort zone, striking up conversations with strangers, forming brand new friendships, and having the freedom to do exactly as you please.  It also presents the chance to build confidence and rediscover what you enjoy as an individual (you may even realise you're happier than you could ever imagine in your own company).  
With this in mind, we've singled out Europe as one of the most fulfilling destinations for those travelling solo. Here's some of our favourite walking holidays in Europe for those venturing on a solo holiday.
Thinking of an adventure closer to home? Read our best UK holidays for solos blog.
Best for meeting new people
Easing yourself into the world of solo travel may be daunting at first. But you'll find that many folk feel exactly the same way. Our holidays bring together people with a mutual love of spending time in the great outdoors so you'll have shared interests from the get-go.  
Our Sicily Food and Hike holiday not only showcases the island's impossibly scenic walks (white sandy beaches, postcard-pretty fishing villages, Baroque towns, fertile wine country) but also includes a sociable street food tour around Palermo, olive oil and wine tasting, and a fabulous cookery class in Erice.
Best for having some alone time
Travelling solo gives you the chance to walk your way, without any compromises. And the Wild Landscapes of Madeira are the perfect setting for time to reflect. You'll discover an intoxicating landscape fuelled by levadas, waterfalls, hidden valleys, moorlands, and incredible Atlantic Ocean views.
Best if you don't want to travel far
In just under three hours, you could be discovering Mallorca's many charms. The beauty of this Balearic Island is that everything is within easy reach, including the twisty trails around the Tramuntana Mountains and the postcard-worthy coves in the island's north-east.
Gran Canaria's best known for its world-class walking and eternal spring weather, so you can escape the long and dark winter in favour of walking in the sunshine. With a choice of two walks each day, adventures big and small are guaranteed. Soak it all up from balcony paths, wildlife-rich calderas, and gaze up at Roque Nublo, which stands tall at 5,800ft in the centre of the island. At the end of the day, swap stories with your fellow guests from the comfort of the hotel bar.
Best to learn a new skill
Nestled between Naples and Salerno on southern Italy's Sorrento Peninsula, the Amalfi Coast is one of the world's most photo-worthy stretches of shoreline with azure waters, cascading pastel-coloured houses, and fishing boats bobbing in the bays. Given this has long inspired artists and creatives, there's no better setting to learn a new skill.  
Our Amalfi Coast Cooking and Walking holiday teaches you how to make pizza, gelato, and local dishes in sociable classes. Spend a week indulging in all the region has to offer; from getting hands on with a trio of Italian cooking lessons to hiking the Path of the Gods – a route that takes you high above Amalfi's steeply sloping terraces of citrus trees for spectacular views over the Med. 
Best holiday for under £1,000
If you're looking for a great value winter sun getaway, Malta beckons. With more historic sights per square mile than any other country, this sun-soaked Mediterranean cultural gem has plenty to please. Walk along rural and coastal paths and explore UNESCO-listed Valletta. There will also be ample free time for sightseeing, either on your own or with new friends.
Best for travelling solo for the first time
From world-famous archaeological sites to coastal strolls along the Akamas Peninsula and nature trails in the Troödos Mountains, Cyprus hits the mark for a first solo holiday. There's a mix of group walks for when you fancy some company, free time for sightseeing, and evenings spent joining the rest of the group for a meal or simply relaxing with a good book.
Or stay closer to home with these holidays specifically for solo travellers at our UK country houses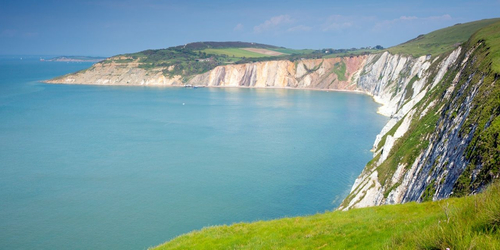 3-night Isle of Wight Guided Walking for Solos
Accommodation: Freshwater Bay House, Isle of Wight
Departures: 14 Oct 2023, 3 nights
Price from: £465pp
Call 020 3974 8865 or click here to book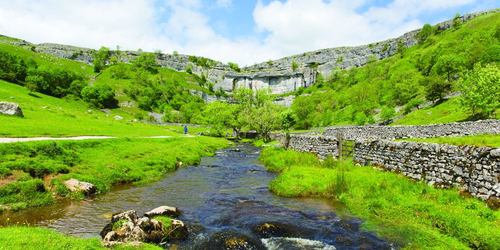 7-night Southern Yorkshire Dales Guided Walking for Solos
Accommodation: Newfield Hall, Malhamdale
Departures: 17 Nov 2023, 6 Dec 2024, 7 nights
Price from: £875pp
Call 020 3974 8865 or click here to book