Details
Reading time: 3 - 6 minutes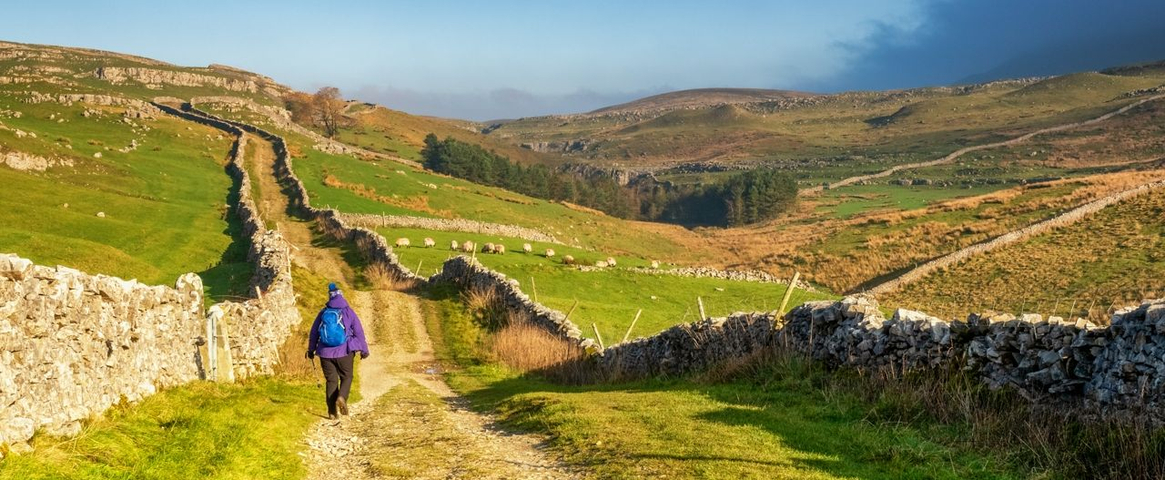 Whether you love your own company or fancy forging new friendships through shared experiences, our holidays are a great way to discover all the joys of solo travel. What's more, with full-board as standard and no single supplement to pay when you stay at our country houses, there are few reasons not to try holidaying alone.  
We've handpicked our favourite UK country house breaks that are best for solo travellers.

Thinking of an adventure further afield? Read our best holidays in Europe for solo travellers blog.
Best for meeting new people
Meeting like-minded people who find beauty in the same things you do is as important as the place you're visiting. And that's exactly what our special interest holidays champion.   
Our HF Book Club in the Northern Lake District holiday provides a relaxed setting where you can discuss your favourite works - or discover something new. With a focus on crime and thrillers, you'll have the chance to visit places that are relevant to the genre. And even if you start off alone, you'll find that strangers are easily brought together by a mutual love of good books and the great outdoors. 
Our self-guided holidays provide the chance to rediscover what excites you as an individual while enjoying fresh air in the great outdoors. A walking holiday in the remote Scottish Highlands provides a stunning backdrop for a choice of easy-to-follow walking routes. 
With step-by-step instructions to keep you on the right track plus 24-hour emergency support, you can just focus on the joy of the journey. And when you're not busy exploring, our country houses offer shared tables at mealtimes - ideal for sparking conversation if you fancy swapping stories with fellow guests. 
Best for travelling solo for the first time
It can be daunting holidaying on your own for the first time. But everyone's in the same boat on our solos holidays. This makes them ideal for anyone keen to meet new people and enjoy some company on guided walks. 
Explore the geological wonders and big-name historic attractions that make the Southern Yorkshire Dales so appealing and spend time in Malham – the charming village just a skip away from our country house. To top it all, you'll be surrounded by a like-minded, friendly, and welcoming group of other solo travellers. 
Best for learning a new skill
Invigorate your creative side in new, inspiring surroundings. Our Rambles with a Sketchbook holidays mix time spent outdoors - wandering the Shropshire Hills and meeting fellow artists - with the chance to learn, or hone, your sketching skills with an expert tutor by your side.  
All stays at our country houses are on a full-board basis (including a packed lunch), so you can fully immerse yourself in walking and creativity by day and relaxing by night.  
Our Southern Yorkshire Dales Signature Guided walking holiday gives you as much or as little adventure as you'd like with a choice of three walks every day. Soak up the scenery, where green valleys and waterfalls abound, and peaks like Weets Top let you gaze down into impressive limestone landscapes.  
There's also the North York Moors, which combines walks along the coast, moorland, and sections of the Cleveland Way with sightseeing at Rievaulx Abbey, Whitby, and Helmsley. 
When you're in Wales, the Brecon Beacon's brooding peaks, heather-clad plateaus, and deep caves are motivation enough to push yourself a bit further.  
There's nothing quite like walking along the Black Mountains escarpment, looking down into Wye Valley, or conquering the summit of Pen-y-Fan (the highest point in the national park) to get conversation flowing. Our country house in the market town of Brecon puts you within easy reach of all these show-stealing spots so you can enjoy some great guided walking that tests your stamina.
Best if you don't want to travel far
For those seeking the feel of a far away escape but without travelling beyond the UK, the Isle of Wight ticks all the boxes. Better-than-average British weather, unspoilt downland and stunning coastline attracts walkers and nature lovers throughout the year. Best of all, it's just a 20 or 40-minute ferry ride away from Southampton.  
As Queen Victoria's favourite place to holiday, the island tempts with plenty of things to see and do. Exploring the chalk cliffs of Tennyson Down and visiting the glorious Capability Brown-designed gardens at Appuldurcombe House are just a couple of the highlights you'll see when walking here. 
Best holiday for under £1,000
For marshes, meadows, wide-open spaces, and crowd-free beaches where you may not see another soul, Northumberland beckons.  
A great introduction to the raw and beautiful landscape of England's northernmost county, this excellent value holiday is perfect for those keen to enjoy breathtaking scenery, big-name historic attractions, picturesque villages, market towns, and the choice of up to three different-grade daily guided walks. Highlights include exploring the AONB-awarded coastline, admiring the mighty Bamburgh Castle, and rambling through the Cheviot Hills.  
Fancy travelling further?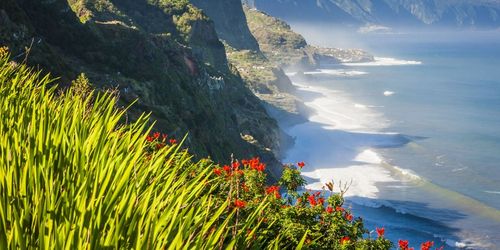 Wild Landscapes of Madeira
Accommodation: Hotel Galosol, Madeira
Departures: Oct-Nov 2023, Jan-Mar 2024, 7 nights
Price from: £1,499pp (incl. flights)
Call 020 3974 8865 or click here to book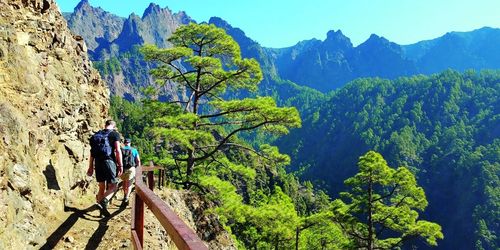 Walking on the Island of La Palma
Accommodation: Parador de la Palma
Departures: Jan-Mar 2024, 7 nights
Price from: £1,479pp (incl. flights)

Call 020 3974 8865 or click here to book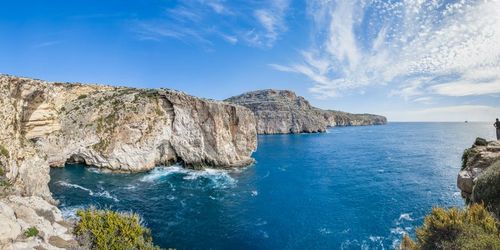 Complete Malta
Accommodation: Pergola Hotel, Malta
Departures: 23 Nov 2023, Feb-Mar 2024, 7 nights
Price from: £1,049pp (incl. flights)
Call 020 3974 8865 or click here to book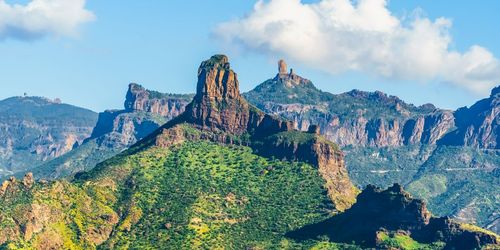 Walking on the Island of La Palma
Accommodation: Occidental Roca Negra, Gran Canaria
Departures: 11 & 21 Dec 2023, Jan-Mar 2024, 7 nights
Price from: £1,419pp (incl. flights)

Call 020 3974 8865 or click here to book