Details
Reading time: 4 - 8 minutes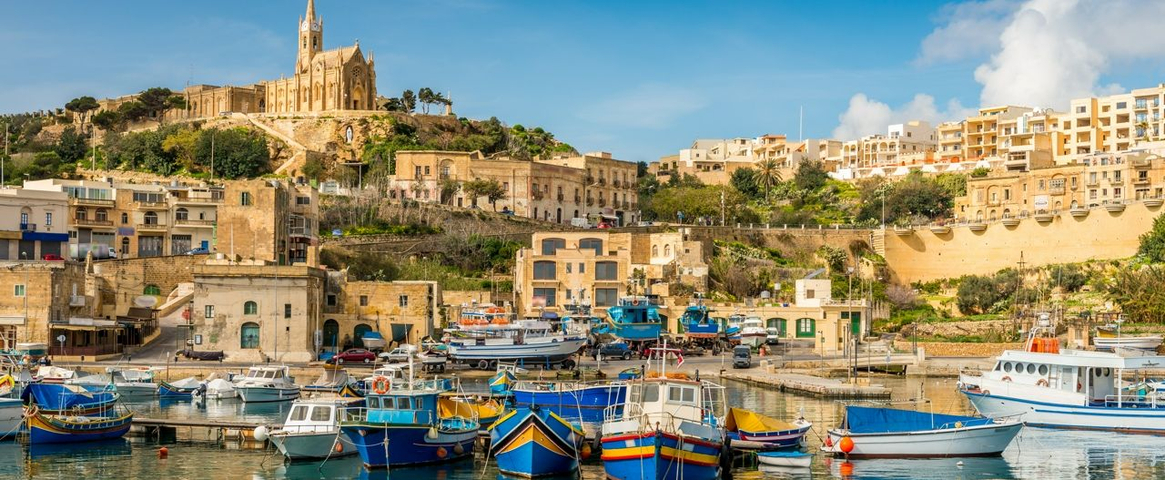 No matter their size, islands continually reward with awe-inspiring landscapes, mesmerising views, idyllic beaches, and plenty of opportunity for relaxation and adventure. One of the hardest parts of planning a holiday is deciding where's best to go and when. That's why we've picked our favourite island holiday for every month of the year.
Where to go in January: Cuba
Around seven hours of daily sunshine and average maximum temperatures of 26°C to 30°C make for comfortable conditions whether you're sightseeing or sunbathing. There's also less chance of rainfall. 
What to see and do 
From the vibrant salsa-loving capital of Havana to the tobacco fields and rainforest of the Viñales Valley, Cuba packs in a glorious variety of natural wonders and cultural thrills. Our Highlights of Cuba holiday includes a guided walking tour of Old Havana, ample time to relax at the delightful Northern Cays on the Caribbean coast, and sipping cocktails at Ernest Hemingway's favourite bar, El Floridita. 
Where to go in February: Gran Canaria
Mild temperatures for walking plus plenty of winter sun. Expect average daily maximums of 21°C and average daily minimums of 16°C. 
What to see and do 
The third-largest Canary Island's warm climate makes it an ideal walking destination in the winter months. Our Walking on Gran Canaria holiday is perfect for those who want to explore lesser-trodden trails in the north, discover tucked away mountain villages, and marvel at the dramatic landscapes of Tejeda and the eye-catching rock formation of Roque Nublo.
Where to go in March: Cape Verde
While the climate is warm year-round, the rainy season is over by March. Expect average daily maximum temperatures of 24°C. 
What to see and do 
Located off the west coast of Africa and made up of 10 islands in the Atlantic Ocean, Cape Verde is blessed with beautiful beaches and a wealth of natural wonders. Our Cape Verde Island Hopping holiday is ideal for learning more about its unique Afro-European culture, exploring the green heartlands of Santiago, discovering the extinct volcanoes of Santo Antão and São Vicente, and spotting wildlife in Serra Malagueta Natural Park.
Where to go in April: Malta & Gozo
April marks a turning point for sunnier weather with temperatures still at a comfortable level, with average temperatures of 24°C. 
What to see and do 
With more historic sights per square mile than any other country, there's plenty to please in Malta. Spend time in the UNESCO-listed capital, Valletta, discovering ornate churches built by the Knights of St John and explore Neolithic temples and impressive catacombs. Equally rewarding is rural and peaceful Gozo for its beaches, pretty villages, and fascinating archaeological sites including Ġgantija – an incredible piece of ancient architecture that predates the Pyramids of Egypt. Both islands can be discovered on our Malta & Gozo Guided Walking holiday.
Where to go in May: Sicily
As one of the driest months on the island, May is an ideal time to go. Temperatures are still comfortable, averaging 19°C during the day. 
What to see and do 
The largest island in the Mediterranean, culture-soaked Sicily rewards with a rich culinary heritage. It's also where you'll find a mix of white sandy beaches, medieval streets, pretty fishing villages, Baroque towns, fertile wine country, and a mild climate for much of the year. Our Sicily Food & Hike holiday showcases the best of Sicily, with a focus on walking, tastings, and cooking classes.
Where to go in June: Northern Ireland
The weather in June can be as dramatic as the coastline. The average temperature can be anything from 10°C to 17°C, and it's the best time of year to spot puffins on Rathlin Island.
What to see and do 
Northern Ireland's Causeway Coast is all about far-reaching Atlantic views and mist-wreathed headlands. The undisputed highlight of our Northern Ireland Causeway Coast Guided Trail is UNESCO-listed Giant's Causeway – a geological marvel with approximately 40,000 hexagonal-shaped stepping stones dating back almost 60 million years.
Where to go in July: Inner Hebrides
July's one of the warmest months and the best time of year for clear views over the islands and watching stunning sunsets from the beaches of Iona. The average temperature is 14°C, with a maximum of 17°C.
What to see and do 
Located amongst the Inner Hebrides off the west coast of Scotland, the islands of Mull and Iona are treasured for their wow-worthy landscapes, rare wildlife, and peaceful feel. Our Mull & Iona Guided Island Hopping Holiday features trips to see Staffa's towering basalt columns and rugged coastal walks that offer a chance to spot sea eagles, whales, sea otters, and seals.
Where to go in August: Isles of Scilly
August marks some of the warmest and driest weather, making beach trips and walks all the better. The average maximum temperature is 19°C.
What to see and do 
Just off the coast of Cornwall lies an archipelago that's renowned for its white beaches, dramatic headlands, and turquoise waters. These wild isles have plenty to explore but one of the undoubted highlights is Tresco. The second largest of the Scilly Isles is home to Abbey Garden – a botanical paradise with more than 3,000 species of plants and trees. Our Isles of Scilly Guided Island Hopping Holiday combines wonderful walks with the opportunity for sightseeing, birdwatching and more.
Where to go in September: Evia
With sizzling summer temperatures starting to cool off, September is a great time to visit Greece. Expect average temperatures of 20°C to 25°C. 
What to see and do 
Separated from the Greek mainland by little more than a sliver of Aegean Sea, this island stunner rewards with superb archaeological finds, vineyards, and beaches where you may not see another soul. Walkers will love Dimosari Gorge for its waterfalls and rocky ravines, as well as Karystos - an ideal base for climbing the 1,398-metre-high Mount Ochi. Our On Foot on the Island of Evia itinerary takes you to all corners of the island over your seven-night holiday.
Where to go in October: Madeira
Madeira is still mild at this time of year, with an average daytime temperature of 22°C. This is also a great time of year for whale watching. 
What to see and do 
This Portuguese island enchants with a landscape crisscrossed with levadas – a network of irrigation channels used as walking trails. Our Wild Landscapes of Madeira holiday showcases the island's thundering waterfalls, prehistoric forests, green mountains, and soaring sea cliffs as you follow these signature walking routes. Staying just a short bus ride from Funchal, you'll also visit Cabo Girao, the highest glass skywalk in Europe.
Where to go in November: Cyprus
For winter sun, Cyprus rarely disappoints. Temperatures are still mild, while rainfall is minimal. Daily average temperatures are around 17°C, sometimes climbing to 22°C.  
What to see and do 
Our Walking and Sightseeing in Western Cyprus holidays combine ancient ruins with coastal walks along the Akamas Peninsula. There'll be trekking in the UNESCO-listed Troödos Mountains, time to admire spectacular natural landscapes, plus the chance to sample Cypriot specialties such as grilled halloumi cheese and ouzo. 
Where to go in December: Tenerife
Warm sunshine and minimal rainfall make this an ideal year-round escape. While it's cooler in the evenings, expect average daily maximum temperatures of 24°C. 
What to see and do 
The largest island of the Canaries archipelago, Tenerife, has no shortage of volcanic landscapes, pine-scented forests, and wide-open spaces. Our Walk the Trails of Tenerife holiday takes in spectacular scenery dominated by Spain's highest peak, Mount Teide. Expect walks through the laurel forests of the Anaga Peninsula, over the ash-covered landscape of the Arenas Negras volcanoes and strolls around the UNESCO-listed town of San Cristobal de La Laguna.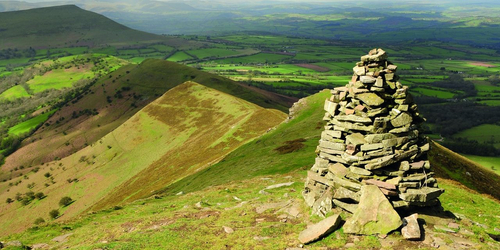 7-night Brecon Beacons Guided Walking
Accommodation: Nythfa House, Brecon Beacons
Departures: Sept - Nov 2023, March - Nov 2024, 7 nights
Price from: £875pp
Call 020 3974 8865 or click here to book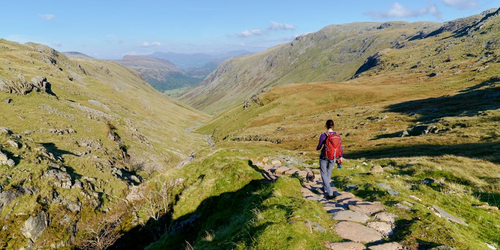 4-night Northern Lake District Self-guided Walking
Accommodation: Derwent Bank, Keswick
Departures: Sept - Dec 2023, Feb - Dec 2024, 4 nights
Price from: £429pp

Call 020 3974 8865 or click here to book